The 2-day Convention will have in-depth presentations and panel discussions on the factors that will fire up the Indian OOH Growth Engine, and the underlying industry issues that need to be addressed.
The deliberations at OAC 2018 will predominantly focus upon:
Enhancing OOH industry's role in urban India's renewal
Accomplished brand marketers
Leveraging OOH opportunities in smart city projects
Building OOH media competitiveness
Models that ensure sustainable profitability of OOH enterprises
Deeper engagement with advertising brands
Use of new technologies to augment OOH brand & consumer experience
Improving OOH regulatory compliance including safety standards
Partnering tech firms to build robust OOH audience measurement metrics
Attracting and retaining right talent
The sessions will be addressed by global OOH leaders, highly acclaimed brand marketers, media planners, government officials, technologists, and renowned consultants.
Register as a Delegate to OAC 2018 and profit from the knowledge sharing & networking opportunities!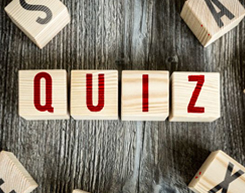 OOH QUIZ
The Quintessential OOH Quiz 2018
The Quintessential OOH Quiz is a much-anticipated event at the OAC. Every year, over 300 delegates participate in the contest, and attractive prizes were given away to the winners.The 2018 edition of The Quintessential OOH Quiz will be conducted during the course of OAC 2018 at the Renaissance Mumbai Convention Centre Hotel, Powai, Mumbai.
Gear up for the Contest!
All registered delegates at the Convention will be eligible to participate in the Quiz contest.