The Convention was addressed by policy makers, business leaders and consultants -- Brendon Cook, CEO, oOh!media, Australia; CVL Srinivas, CEO, GroupM; Tim Bleakley, CEO, Ocean Outdoor, UK; Dr A Velumani, Founding Director, Thyrocare; Dr Amiya Chandra, Development Commissioner, Ministry of Commerce, Govt of India; S K Lohia, MD & CEO, Indian Railway Station Development Corporation; S K Nirmal, Secretary General, Indian Roads Congress; Prem Shankar Jha, Deputy Commissioner, South Delhi Municipal Corporation; Matthew Dearden, Global OOH Consultant; Girish Menon, Co-Head, Media & Entertainment, KPMG; Lloyd Mathias, Independent Marketing Consultant & ex-Marketing Head of HP's Consumer PC Business, Asia-Pac & Japan; Gayatri Ojha, VP – Marketing & Corporate Communications, CSR, Total India; Ankit Desai, Head – Media & Digital Marketing India & Global Centre of Excellence, Marico Ltd; Anand Dubey, Head – Marketing, Mahindra & Mahindra Financial Services; and Pramod Patil, Associate VP Media, Kotak Mahindra Bank; Habeeb Nizamudin, Worker, Lodestar UM; Raghav Subramanian, Senior Leadership, IPG Mediabrands; Noomi Mehta, President, IOAA; Indrajit Sen, Executive Director, IOAA; Suresh Balakrishnan, CEO, India, South Asia & Middle East, Kinetic India; Daniel Cuende, Director, Cuende Infometrics, Spain; and L V Krishnan, CEO, TAM Media Research.
The knowledge sessions focused upon themes like global OOH trends, development of iconic media properties, digital OOH, smart city development & OOH investments, enhancing the competitiveness of OOH business, planners' perspectives on OOH, brand outlook, OOH audience measurement metrics, green OOH, regulation of business, new business opportunities in sectors like Railways, etc.
The Convention also featured The Quintessential OOH Quiz and contests revolving around the Q&A segment of all knowledge sessions.
The 2-day Convention was be complemented by the OOH Expo and the 14th Outdoor Advertising Awards (OAA) 2018 function.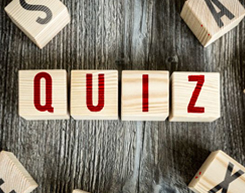 OOH QUIZ
The Quintessential OOH Quiz 2018
The Quintessential OOH Quiz is a much-anticipated event at the OAC. Every year, over 300 delegates participate in the contest, and attractive prizes were given away to the winners.The 2018 edition of The Quintessential OOH Quiz will be conducted during the course of OAC 2018 at the Renaissance Mumbai Convention Centre Hotel, Powai, Mumbai.
Gear up for the Contest!
All registered delegates at the Convention will be eligible to participate in the Quiz contest.